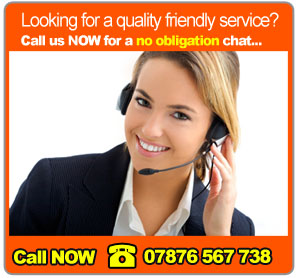 Welcome to Yorkshire Heat and Screed
Welcome to Yorkshire Heat and Screed where you will find we are more than happy to discuss your under floor heating and wet screed or dry screed requirements. You can call us anytime to discuss your requirements and we are happy to chat with you with no obligation what so ever on your part.
Call us today with no obligation on 07876 567 738

Yorkshire Heat and Screed have been installing flowing screed and underfloor heating for over ten years with hundreds of delighted customers enjoying the benefits of our under floor heating and wet screed solutions.

Our fully trained and approved staff will supply and install your flowing screed in any size of property or construction from a single room or basement to a complete construction be that multi houses or large constructions such as Westcliffe primary school which we completed recently in Scunthorpe, a case study of this can be found here....

We are approved installers for Lafarge Tarmac and the material of choice is low laitance Gyvlon Flowing screed, we are also approved installers for Rehau underfloor heating and UK underfloor heating

We can be contacted any time for a no obligation quote and advice for you to achieve the best result on your project.
---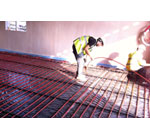 Under Floor Heating
Modern warm water under floor heating gives a near perfect room temperature profile between floor and ceiling due to a balanced combination of radiant and convected heat. Underfloor heating uses radiant heat which ensures you feel comfortable even at a lower air temperature than that produced by a conventional radiator heating system. Read More...


---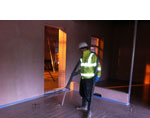 Wet Screed
Wet Screed or Flowing Screed as it is also known is designed to provide a smooth level surface in both commercial and domestic buildings prior to the application of floor finishes and is particularly suitable to application as a floating screed and for use with under floor heating systems due to the higher thermal efficiency. Read More...
---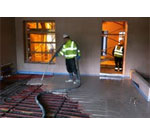 Flowing Screed
Gyvlon liquid flowing screed are based on unique synthetic anhydrite binder rather than Cement giving them many benefits over cement screeds, the most obvious difference is their fluid application compared to semi dry cement screeds, but Gyvlon also offers, higher compressive and flexural strength, lower shrinkage, eliminates reinforcement, improved surface finish and greatly improved underfloor heating performance. Read more...

---
Home | Under Floor Heating | Wet Screed | Dry Screed | Wet Screeding | Flowing Screed | Dry & Wet Screed | Contact Us